Welcome back LA F*ck Networking to our 3rd season of fantasy football, as well as our first year in which all our managers have returned from last year. I hope that tradition continues as we battle it out for imaginary glory. The new year brings with it tons of questions both from the sport--Will Odell live up to his payday? Will Khalil Mack dominate in Chicago? Will Le'veon Bell show up!? More importantly, there are questions about our league: will Dick be the first to have back-to-back victories (nudge to Brian to change his team name)? Will anyone top my miraculous 8-win streak? Will Wayne ever bite the bullet and "announce," his team name? We've got the next 16 regular season games to find out!
In keeping with great traditions, I'm back with my third Draft Recap (better late than never, right?). Like previous years, I try to single out my favorite and least favorite picks in each round, hopefully without picking on any one manager in particular. Overall I thought this draft was pretty great, with everyone leaving with really solid teams, and I can definitely see this season as being one of the most competitive to date. So without further adieu, here are the picks!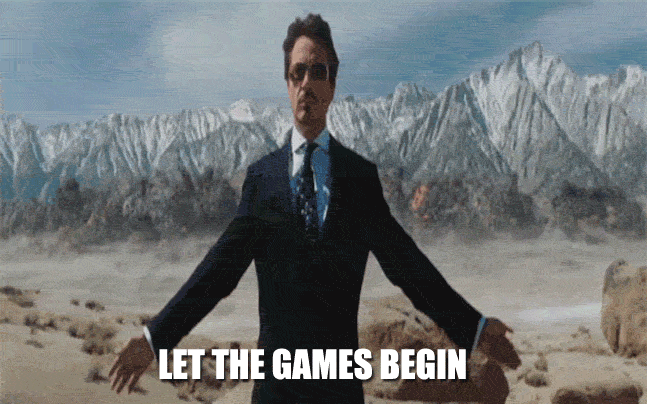 Best Pick: Ezekiel Elliot, SPOfinger
Worst Pick: Melvin Gordon, MexicanStaringFrogs

This is a tough round to declare a winner, since they are all studs, but I know John was trying to finagle a trade down since he wanted Elliot and an earlier pick in round 2. He didn't get the deal done, but rather than be slave to the expert ranks, he went with a player who's great, on a team he roots for, and would never have been there in round 2. Sometimes a pick doesn't need to be popular to be bold and ultimately more fun.

My pick of Melvin Gordon, however, is not nearly as fun or justifiable. I have no doubt Gordon will be great this season on an improved Chargers team, but this is really about my ultimately flawed drafting logic not really adding much to my team. I'm in 4 leagues this year, and since I've suffered injuries to players I have on several teams--only to watch my entire season go down the drains--I try to diversify my players now. OBJ was at the top of my list, but I already drafted him in another league, as well as Fournette, who was my next RB in my rankings. I didn't want Nuk or Julio, which left Gordon as my next player, a major reach at his 2.3 ADP. But the real reason this pick sucks? OBJ ends up coming back to me in the second round, meaning the order of my 1st and 2nd picks could probably have been reversed with no affect on my team. That all just seems dumb to me. So yeah, fail on pick 1 by yours truly.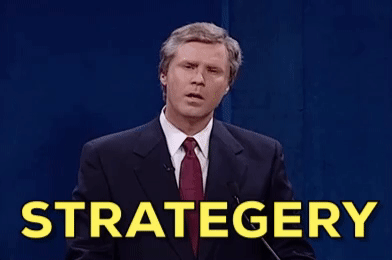 Best Pick: Odell Beckham Jr, MexicanStaringFrogs
Worst Pick: Tom Brady, Duval Destroyers
Just because I reached for Melvin in Round 1 doesn't mean that OBJ in the 2nd wasn't a killer pick! He's gotten paid and I think he's gonna ball out this season, provided Eli can keep his shit together for long enough.
Meanwhile, it's SOP to shit on the guy who takes a QB first, even in a 2-QB league. I don't start writing these thinking I'm gonna rag on Kevin, but he always tends to go extreme with a strategy, and this season was no different. Yes, Kevin has 2 killer QBs, but I like ARod better for the season if he were to pick just one. Not to mention, only 1 QB went off the board between this pick and Kevin's next pick, suggesting he could've easily taken a top 3 wideout or top 10 running back and still gotten a top 3-4 QB. Don't like the value here.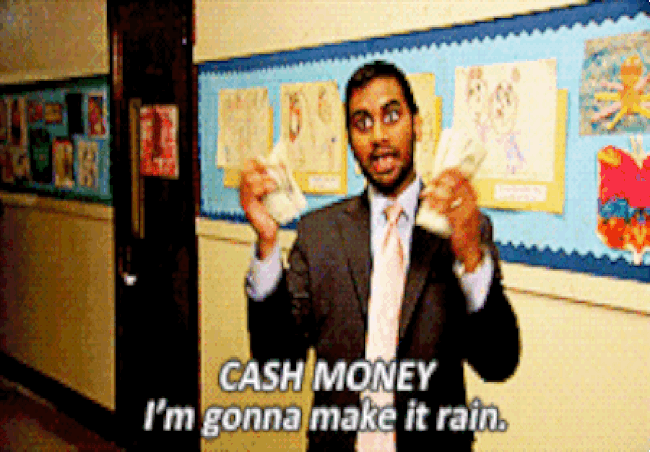 Best Pick: Jordan Howard, Cobra Kai Dojo
Worst Pick: Deshaun Watson, Back 2 Back Champs (EDIT: Bless 'Em)

I know Tim is a guy who makes his picks before the season and tries to shore up as many of them on as many of his teams as possible, so I like that he reached a bit for Howard. Maybe Cook ends up being better, but I like Howard and think he'll have a great year.
Full disclosure: I originally picked Tyreek Hill as the worst pick, since I'm not sure about Mahomes nor Hill's usage, but I can't say that after seeing Hill's video game like performance against a tough defense. Sheesh, that kid is fast. So instead I'll pick on Brian because Deshaun Watson has no business being taken before proven QBs like Brees and Wilson. He played 5 wild games last season, and I think he's talented, but statistically it's almost impossible for him to repeat that kind of production again. Plus, we still need to see him survive an entire season of football.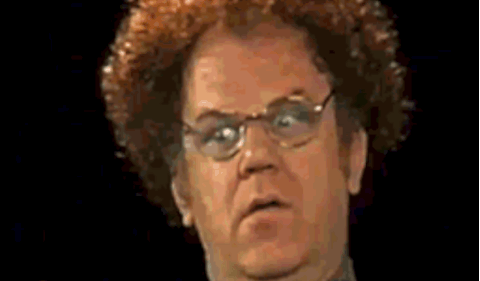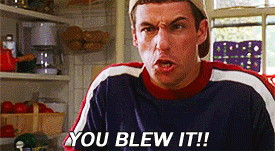 Best Pick: Russell Wilson, Dick Valor
Worst Pick: LeSean McCoy, SPOfinger
Our reigning champ shows up with a good pick. Although 6th off of our draft board, Wilson's consistently ranked in the 2-3 range. This is once against a Best Pick being set up by the Worst Pick. I get that Wilson's weapons are depleted and their offensive line is swiss cheese, but Russ gets it done year in and year out, so this is a solid value pick.

I know it's not really fair to beat up on John for taking McCoy. It's not that he's had some weird off field things happening, or that he's kinda old and always banged up, or that it's even a huge risk in round 4, it's just that the Bills are going to be so atrociously bad this season. It was laughable they made the playoffs last season with their awful team. It's gonna be a long season owning Shady.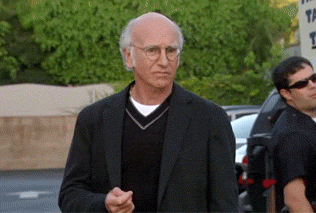 Best Pick: Doug Baldwin, MexicanStaringFrogs
Worst Pick: JuJu Smith-Schuster, Raging Falcons

Listen--I know that Baldwin got injured early in his first game and he's likely to miss 2-4 weeks with a grade 2 MCL sprain. This is information I didn't know when I drafted him at 5.8, a criminally low spot for the #1 target of Russell Wilson and kinda the only pass catcher on the team. You didn't know that either, therefore it's insane that he fell this far down the board. And y'know what? I STILL think he's worth a pick this late in the draft. The fact is I didn't even need a WR at this point, having drafted 3 in the past three rounds, but I couldn't let him fall any further because when he does return he's going to be what he always is--a high floor WR1 who can go off on any given weekend.
I like JuJu. Who doesn't? His name is fun. He rides a bicycle. His ADP is 5.3, two picks earlier than when Moon drafted him. So why is he the worst pick? Because Moon already owns another fairly well known Pittsburgh wide receiver: Antonio Brown. To live and die with the yinz is a tricky proposition. Personally, I like to have my receivers a bit more diversified.
Best Pick: Jay Ajayi, Dick Valor
Worst Pick: Jimmy G, SPOfinger

I think my scoop of Ertz this low was also a great deal, but I have to highlight our champ with this one. We all know Dick likes to play dirty. I feel dirty just writing that sentence. Picking Ajayi here is perfectly fine ADP-wise, but it's particularly fun that we were drafting while Ajayi was playing and scoring touchdowns. Dick would go on to draft a few more TNF players, all of which got slotted into his lineup right away for an early lead. Recall that Dick was the only manager to complain loudly about drafting after the start of the season, and here he is trying to game it to his advantage. Kudos young Vader. Unfortunately as of writing this it doesn't seem like it will pay off in his matchup with Moon.
Of course, this was another round in which Yahoo boned John by snagging Josh Gordon right before he planned on selecting him. Triggered, he doubled down on the Niners passing attack with Jimmy G and Marquise Goodwin. I like these guys for the most part, but I also know that the Niners face a brutal passing schedule, playing against several pro bowl cornerbacks. Good players that are gonna be hard to trust on any given week.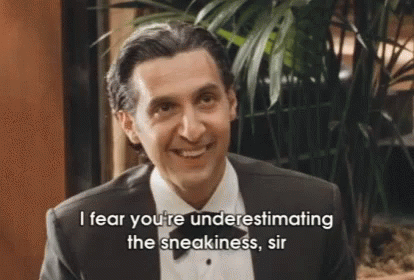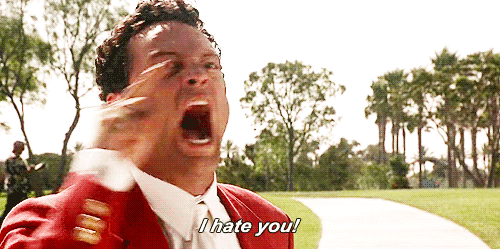 Best Pick: Mark Ingram, Yahoo/Brian
Worst Pick: Marcus Mariota, Feelin' Mariota

Yahoo is just crushing this draft for Brian. I love that they took Ingram, who is suspended for a bit but will return as the 1B attack in the Nola run game. Yes, Kamara is a stud, but Ingram was very good playing side by side with him. It will not be fun facing Gurley and Ingram in matchups with Brian.
I want Mariota to be good, but he's really not. He certainly isn't as good as Alex Smith, who was a MVP candidate last season. Or Big Ben. Or Andrew Luck. Yep, I think Derek was just being a fanboy and don't like the pick. EDIT: Since this is late, it's worth noting that Mariota looked horrible in game 1 and is now injured. Bummer dude.
Best Pick: Evan Engram, Feelin' Mariota
Worst Pick: Alfred Morris, Ragin' Falcons

I did, however, like the value Derek got on Evan Engram. Some people are down on Engram since OBJ is back and Saquon will take looks away, but rookie TEs generally don't produce and boy did Engram in his year 1. He's got loads of talent and I think has room to go up.
I'm not as crazy about Moon's pick of Freddie Mo, an older washed up type who maaayyyybe is in a favorable timeshare in a mediocre offense with a more talented rookie back Matt Breida. Considering Moon had 3 RBs and 4 WRs, it might've benefited him to take a QB like last year MVP contender Alex Smith or popular rookie sleeper Patrick Mahomes. Ultimately, there were better players for Moon's team around that he could've grabbed.
Gotta give love to Brian for snagging Conner from Tim. I thought it was a touch early but it could be the steal of the draft. Also need to give a shout to the Yahoo algorithm for sniping Mahomes from Burr, who was eyeing him with this pick.
Best Pick: Sterling Shepherd, Duval Destroyers
Worst Pick: Peyton Barber, SPOfinger

This round was pretty blah overall, so I'm reaching for anything to say. I'll give Kev some love by saying that I think Shepherd will end up being a useful WR3 most weeks. Pat Schumer made Adam Thielan a great 2nd WR in Minnesota opposite a more talented Diggs, and I think Shep can do something similar opposite OBJ.

I don't hate the utility of taking Barber, I just hate taking players that aren't good at football, and Barber isn't. Will he get volume? Sure. Will he lose you a week? Probably not. But he's a JAG by definition (Just Another Guy). He will be totally boring. He will not be featured on Redzone. So yeah, worst pick.
Round 10 (The Ballsy Round)
Best Pick: Kyle Rudolph, Ragin' Falcons
Worst Pick: Aaron Jones, Feeling Mariota

This round featured a lot of "hope they can be as good as they used to be" players. Edelman, Watkins, Wentz, Ryan, and Aaron Jones all fit into this category. Of those, I like Jones the least, hence the worst pick, although he could easily come back and be phenomenal. But I'll give best pick to Moon, who unintentionally waited awhile to get a TE and ended up with a solid top-8 guy.
Best Pick: Robbie Anderson, 2017 NCAA Champs
Worst Pick: LA Rams, Duval Destroyers

Michael makes it onto the board with a best pick, hooray! This was a pretty solid round with some good picks to several teams, but I like Anderson the best because the Jets look like a new offense and he's a very talented kid. Hopefully his off-field issues don't cut into his playing time and Darnold finds a way to huck it downfield for him.
I always give the first defense off the board the worst pick, but that honor goes to Yahoo taking the Jags a whopping 3 rounds earlier in the 9th. Can't blame Brian for a computer making a dumb pick with it's binary reasoning skills. I can, however, blame Kevin for yet again reaching for a defense. Especially one that I think is going to be phenomenal this season and wish I could've gotten later.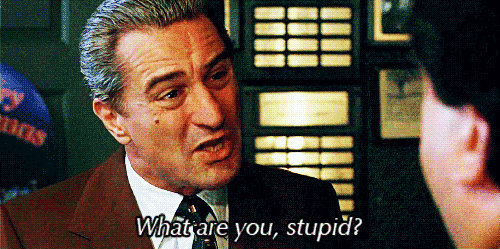 Best Pick: Kenny Stills, Cobra Kai Dojo
Worst Pick: Rashad Penny, SPOfinger

Tim got a killer value with the defacto #1 receiver for a team that will invariably have to throw a lot. Looks like it has already provided dividends week 1. Nice.
I can't believe I'm picking on John so much, who historically has strong drafts, but the algorithm really seemed to throw him off his game. Also, he likes to take bets on weird RBs, like Rashad Penny, who everyone loved prior to the preseason until he arrived 16 lbs heavier than he was at the combine and got outplayed by Chris Carson, fresh off an ACL. I'm not saying he's a guaranteed bust, but he has an whiff of bust emanating all around him.
Best Pick: Blake Bortles, Ragin' Falcons
Worst Pick: George Kittle, Yahoo/Brian

Did you know Bortles was the #13 QB last season? Hard to believe, given that he's a fucking atrocious quarterback on a run-first team. Sure, if Arod and Luck had played and maybe some other things happened he'd be lower, but he somehow still gets points. So in a 2-qb league, this is a great pick so late.
I have to pick on Yahoo for this one. Kittle is great! He's a solid starting TE. But Brian already had a great TE in Travis Kelce. You don't need a backup for a TE that is a top-3 guy who doesn't miss games regularly like Gronk. Funnily enough, Brian has since dropped Kittle, who Tim scooped up for $8 of his FAAB, and taken Njoku, who is fine but again not really all that necessary.
Best Pick: Greg Zuerlein, Feelin' Mariota
Worst Pick: Philadelphia Defense, 2017 NCAA Champs

I usually give whoever takes the first kicker an endless river of shit, but I like Legatron. He also beat me singlehandedly last year when I faced John. And he's on our home team, the Rams, so what the hell. Can't say anybody else is much better than him at this point.
Again, shame on Yahoo for taking a second defense.
Best Pick: Bilal Powell, Dick Valor
Worst Pick: Baker Mayfield, Bless 'Em

I want to pick an offensive pick here, and while I like Ridley, I think Powell is safest. The Jets will run the ball and I have no faith in Crowell to take the lead. I also think Mayfield will be good one day in the NFL, but that day will not be this year. For his own good too. He should learn how to play at the NFL level while Tyrod shows him how it's done. If you're gonna speculate, pick a rookie QB on a team that has a need to start one like Josh Rosen.

Best Pick: John Brown, Feeling Mariota
Worst Pick: N/A
Who doesn't love Smokey John Brown? When he's healthy, he's a threat. I hope he has a good season with a reinvigorated Flacco who's fighting off a rookie for his job.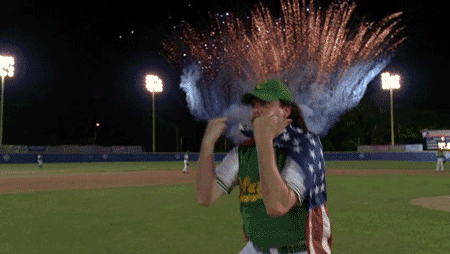 Those are the picks! Have a great season, and I'll see you in the playoffs bitches!